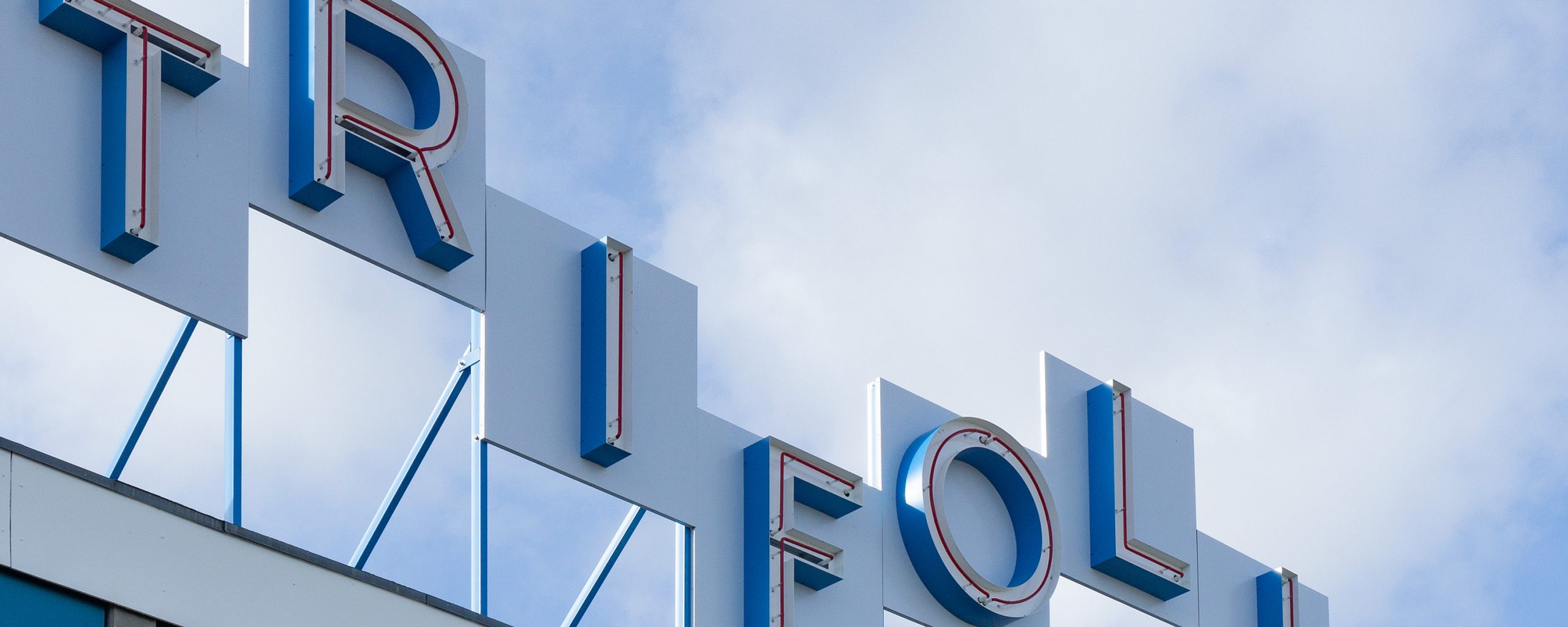 Year:
2019-

Client:
Sjatox ApS

Type:
Identity, Signage, Wayfinding

Photo:
Thomas Frederiksen
Trifolium

Trifolium is a 13,000 km² creative hub in Copenhagen's southern port. Previously, Trifolium was Copenhagen's largest dairy. Rama Studio has designed Trifolium's new visual identity to mark this transformation. The design is inspired by the dairy packaging design, the industrial building from the 1960s, as well as an original facade sign. To mark the new function of the building and to ensure a functional and eye-catching wayfinding design that works in the rustic and industrial context, large areas of the building's facades are painted in a characteristic blue color on which simple and distinctive signs are mounted. The blue surfaces integrate the signage into the architecture, with a signal that new life has been breathed into the old concrete buildings.
The new design was inspired by old Trifolium dairy packaging, letters from the original roof sign and the blue details of the industrial building.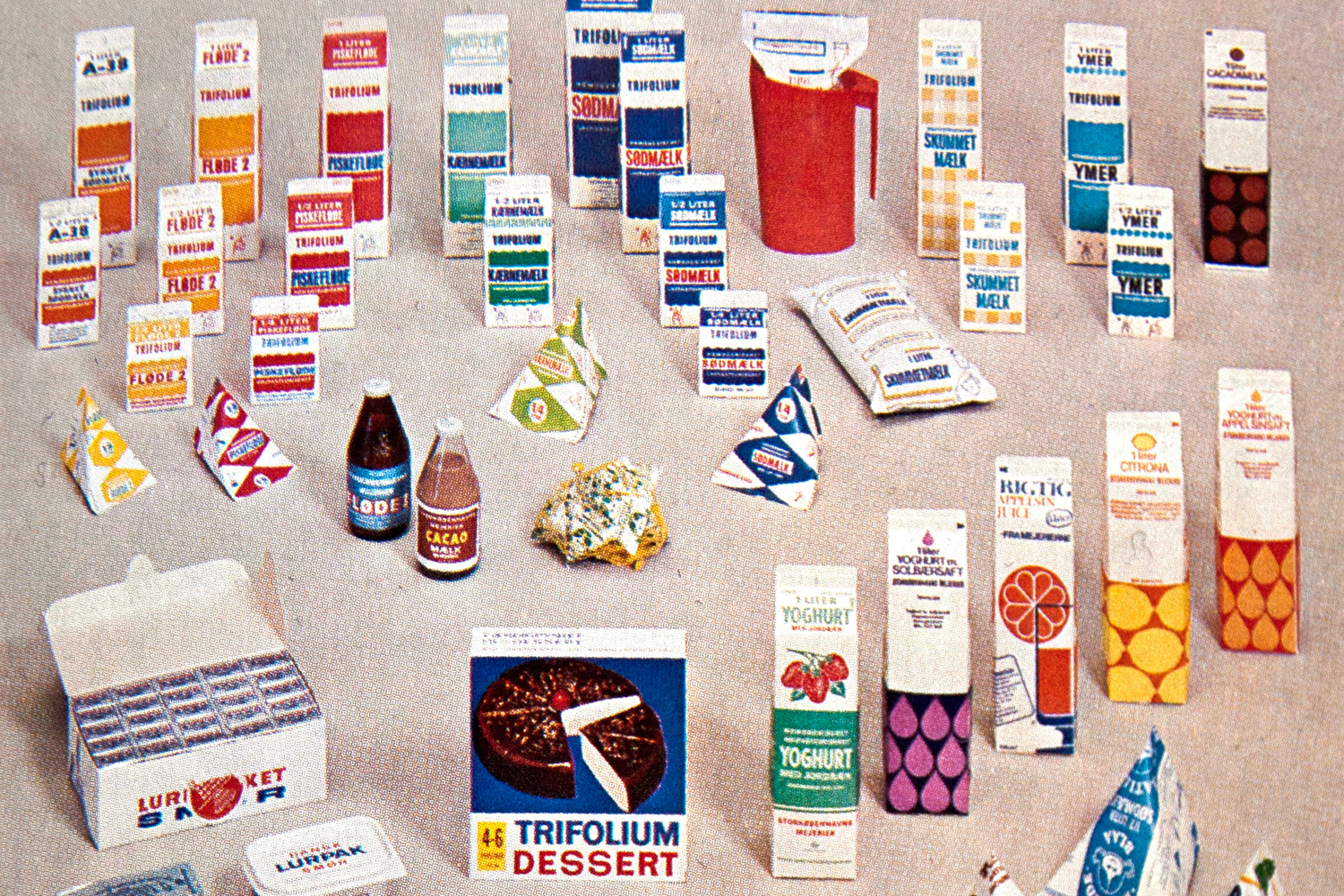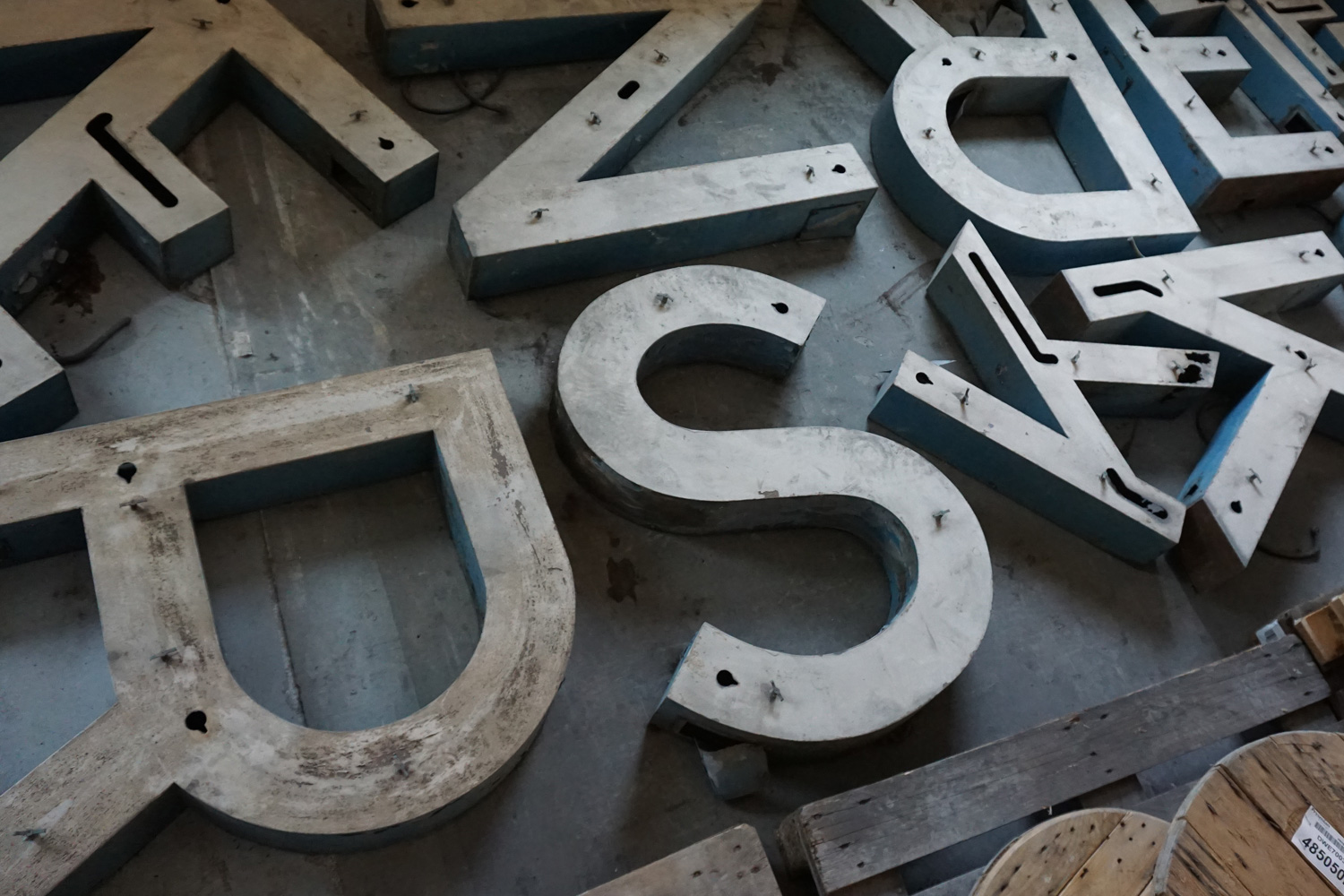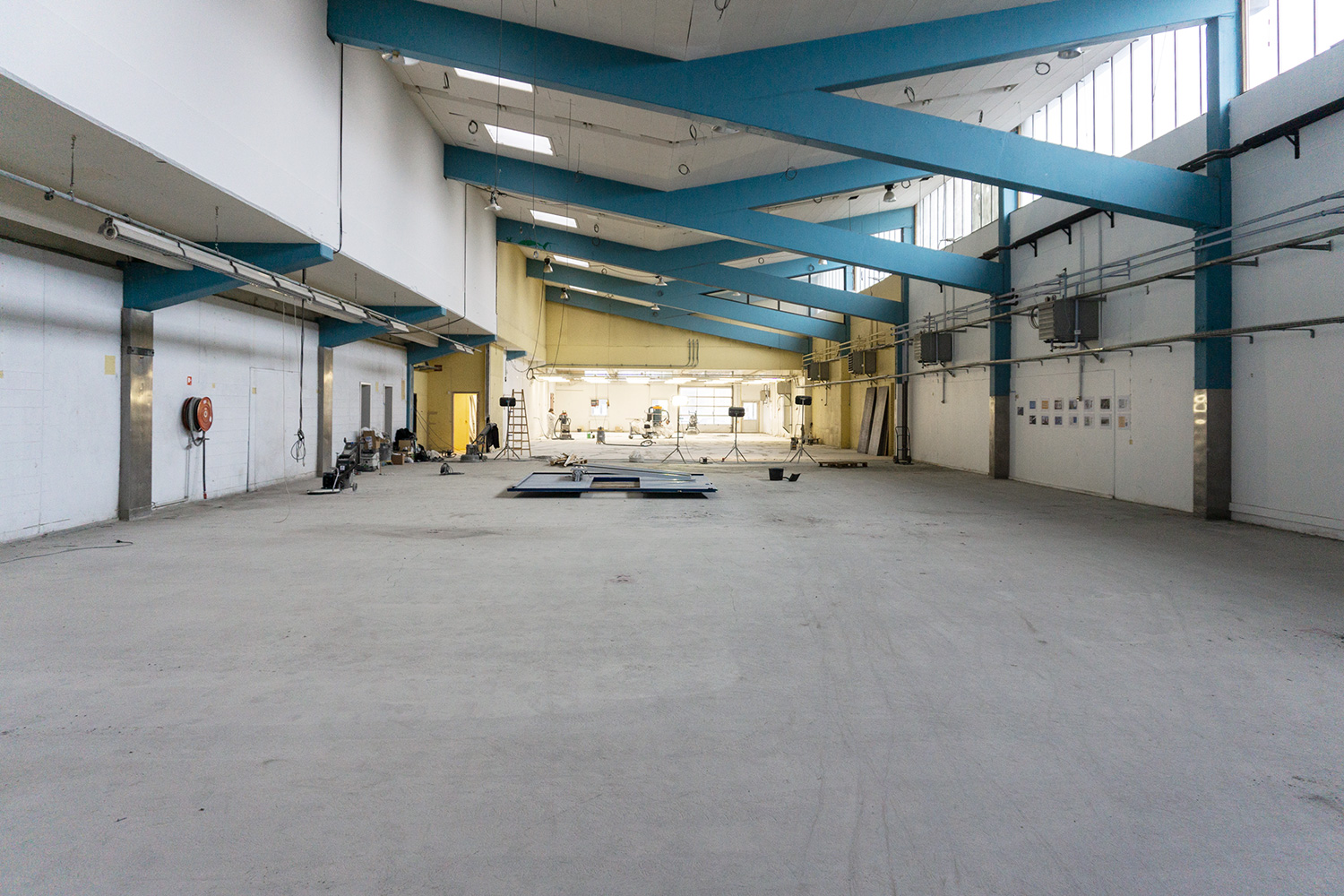 Redesigned roof sign, with new wavy twist that marks Trifoliums new function.