Identity
Signage
Wayfinding
Bright colours, large scale and historic sign letters form the framework for an effective visual identity in an industrial context.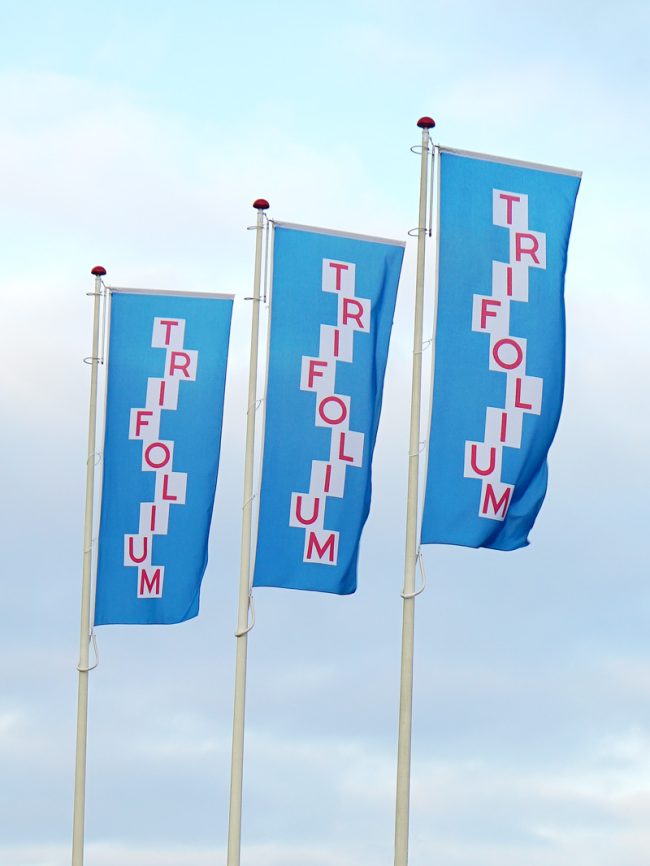 Environmental graphics
A sports track graphic that has run wild, in a mix of wayfinding and decoration for playful urban space.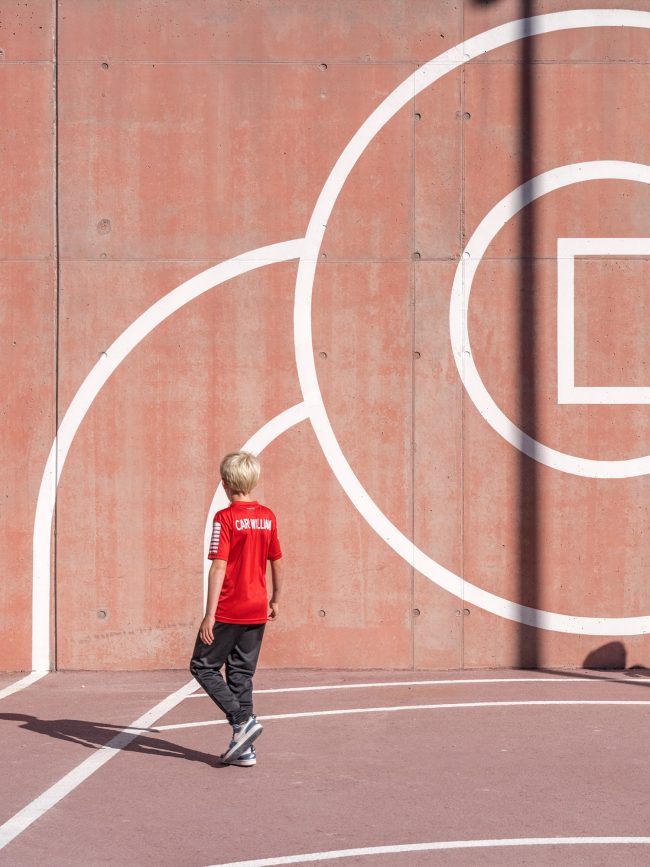 Environmental graphics
686 m² of facade decoration tells the fascinating story of The North Harbour of Copenhagen.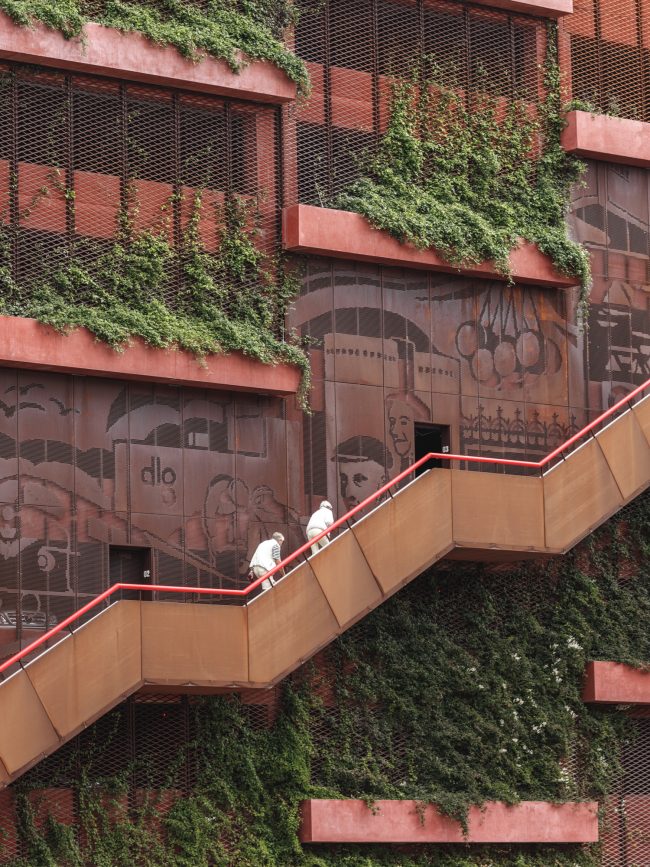 Book design
Big rough letters in a grid, creates a simpel and powerful design for research book on transformation of abandoned shopping malls.